MedicalSystem Company is a professional company to provide total solution in clinical informatics and Digital hospital field. And we are contributing to improve and enhance the level of healthcare informatics industry in china. The company founded in 2005, a period of healthcare reform and industry transformation in china.
As a national high-tech enterprise, MedicalSystem Company has passed the ISO9001, ISO27001 certification, introduced and applied CMMI management mechanism. We are one of the main research units of the national 863 project "Development of the Digital medical engineering technology", and undertook a sub-project "Designing, Developing and Promoting of the clinic system for Digital Operation Theatre, Pre-Hospital Care and Intensive Care Units". As one leader in HIT industry, the company has been awarded as one of "2008 Top 50 China's Investment Value Companies" and "Top 100 Most Potential Growth Companies".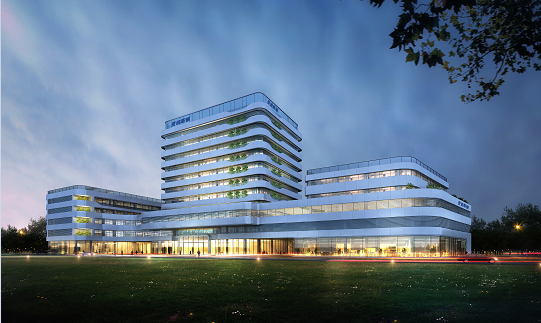 As a leader of CIS, Medicalsystem Company upholds the idea -to create values for customers,to safeguard life for all .At early times our products was concentrated on anesthesia clinical information system and the ICU information system, then extended to the total solution of "Intelligence Clinic", which was included operation theatre, specialist ICU center, emergency center, hemodialysis center and ward, etc.Through innovative applications of information technology in the healthcare field,Medicalsystem Company has provided better services for health care workers, managers and patients, and achieved the perfect fusion of efficiency, quality, and human services.
Since its establishment, Medicalsystem Company's products have been continuously expand and improve, from the anesthesia clinical information system to the digital operation theatre solution, from the ICU information system to the digital ward solution, from clinic information system to the regional medical quality control platform, from the integration of medical information and medical device to the fusion and exchange of medical imaging, vital signs, device control information and clinical information, from reducing the labor intensity to providing a wealth of clinical database and clinical path supports. Now our products have been applied in more than 32 provinces, and Medicalsystem Company has won most customers in the market. We are always obeyed the idea: reate values for customers,to safeguard life for all.
So far, hundreds of elitists have joined our teams. We promise to provide professional and sincere service through our senior consultant group, powerful R&D talents, abundant IT project implemental experience, normative after-sales service management system and specialized marketing teams.
After years of efforts and solid growth, MedicalSystem Company has grown into a premium brand and won a good business reputation. The growth history of MedicalSystem Company is regarded as the classical case in the market of HIT.