DoCare Blood Purification Information System helps the blood purification center to streamline the whole clinical workflow from patient reservation, pre-BP preparation to in-process lab tests and post-purification management. In order to ensure the medical safety, Blood Purification Information System realizes intelligent quality management through the application of hemodialysis machine, recycled machine, medication safety, management of special patients and the monitor of treat process. It also realizes the mobility of daily work by wireless networks and mobile device. Furthermore, the system reduces the workload, improves the efficiency and ensures medical safety.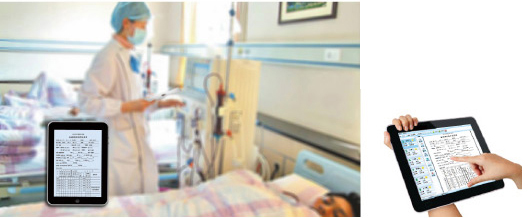 Solution Value
Entire Workfow Management Model
The system is based on whole digital process and aims to manage subtly to realize the whole digital process from appointment, shift, and prescription to dialysis. The system optimizes the original working model and improves the efficiency of the health care staff.
Integrated working Platform
The system shares real-time data with the hospital by HIS, EMR, PACS, LIS and other information systems so that it can ensure the compliance, real-time capability for the integration platform of the health care staff.
Real-Time Monitoring
Visual monitoring platform can monitor the instrument's parameters, symptoms of patients to deal with urgent issues.
Secured Process
By standardizing the using of knowledge base and process to realize the quality control of whole process.
Reducing Medical Errors
The usage of mobile device and electronic dialysis record ensure the accuracy and immediacy as well as reduce the medical errors.
Quality Control & Clinical Research
Collecting, gathering and analyzing the medical record to provide the data for research.